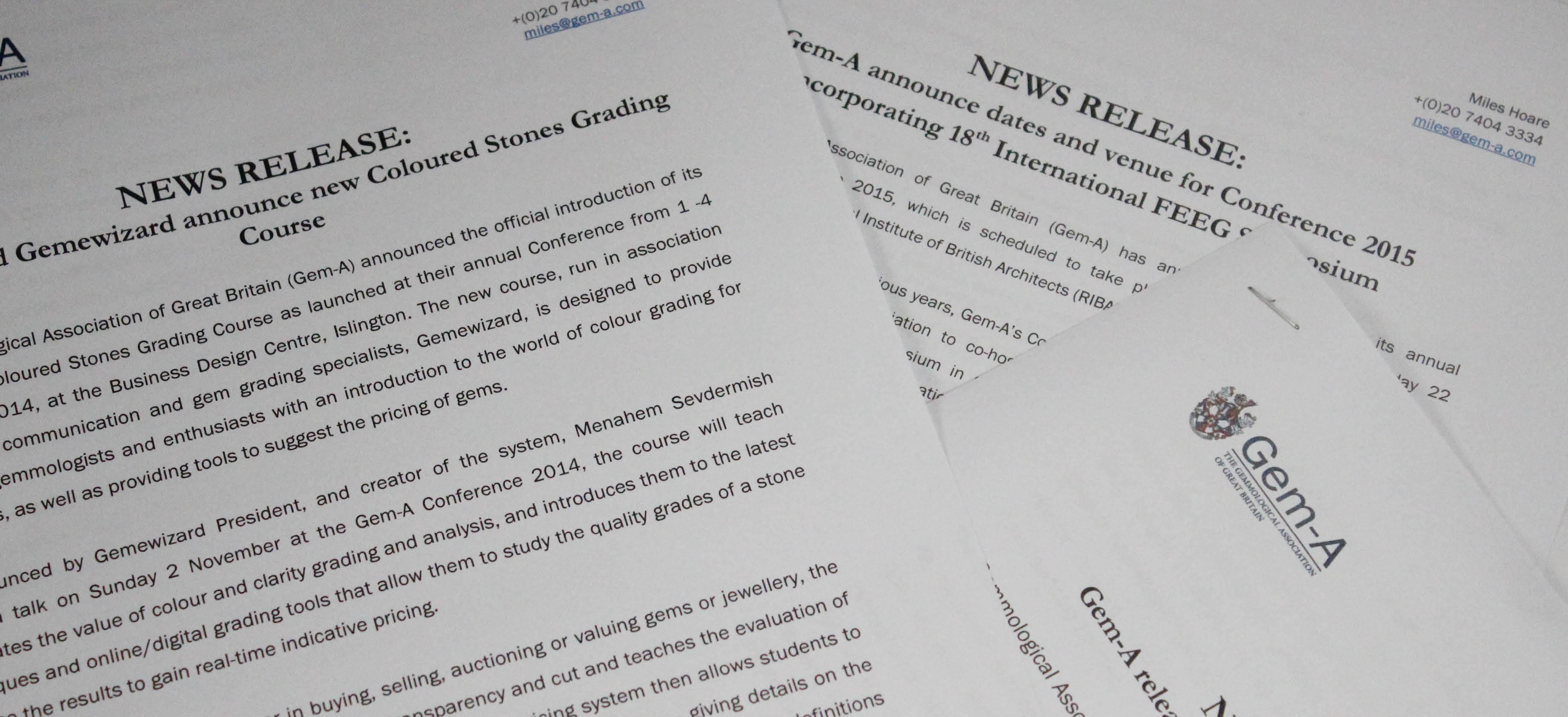 Press Releases
Keep up-to-date with everything happening in the Association with Gem-A press releases. Whether you're a member of the public, an interested member, student or associate, or you're seeking articles for a publication or news source, our Press Release section is regularly updated with all our news stories, as they're released.
PRESS RELEASES 2023
  Respected scientific resource for Gem-A Members is now available in print and online to facilitate continued professional development for gemmology community.   Press Release: January 9, 2023 Gem-A, London, United Kingdom The Gemmological Association...
Read more...
PRESS RELEASES 2022
PRESS RELEASES 2021
PRESS RELEASES 2020
PRESS RELEASES 2019
PRESS RELEASES 2018
The RealReal, the leading authenticated luxury consignment company, today announced a first-of-its-kind collaboration with the University of Arizona to create a new degree program for gemology. The RealReal is funding...
Read more...
PRESS RELEASES 2017
Gem-A (The Gemmological Association of Great Britain) has renewed its historic partnership with the Canadian Gemmological Association (CGA) to offer students and graduates at both institutions the very best in...
Read more...
PRESS RELEASES 2016
PRESS RELEASES 2015
CONTACT US
If you can't find what you're looking for or you have any further questions, email us at information@gem-a.com .