Gem-A to Display Historic Instruments at 'Somewhere In The Rainbow' Tucson Exhibit
Gem-A has been invited to take part in a new exhibition of gemstones and gemmology in collaboration with Somewhere In The Rainbow and the University of Arizona Mineral Museum.
The 'Modern Gem and Jewelry Collection' exhibit will open at the Flandrau Science Center & Planetarium in Tucson, on Wednesday 1 February. Visitors will encounter exceptional gemstones from the 'Somewhere In The Rainbow Modern Gem and Jewelry Collection' - a broad selection of gemstones and specimens used to promote education and enjoyment of fine coloured gems to museums, galleries and institutions.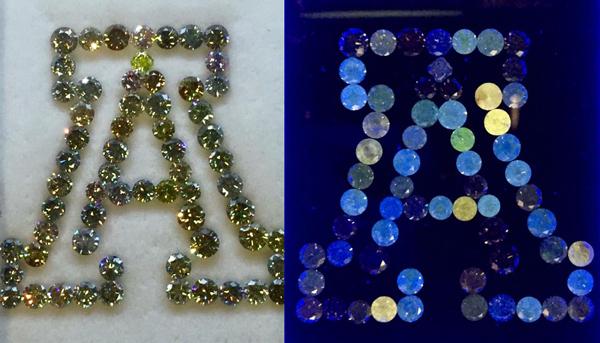 As part of the exhibition, Gem-A will display historic tools used throughout the ages by practicing gemmologists, including a spectroscope, refractometer, microscope and a Chelsea Colour Filter. The archival items on display will range in date from the early 1900s (although many are thought to be much older) through to the present day.
Highlights include the personal spectroscope of one of Gem-A's founding fathers, Basil W. Anderson, and a special QR link to download 'The Herbert Smith Refractometer' - a publication written in 1907 by British mineralogist George Frederick Herbert Smith.
The exhibit will feature the work of 20 lapidary artists and designers, all of whom have won the coveted Spectrum Award from the American Gem Trade Association.
A particular highlight of the collection is the 'Buddha Blue' – a sapphire faceted in 1400-1500 AD. 
It was this particular specimen that inspired Somewhere In The Rainbow curator, Shelly Sergent, to invite eleven of today's most inspiring gem-cutters to take part in the exhibition and bring their own style of gem cutting and faceting to Tucson.
Sergent adds: "We are thrilled for this collaboration of educational forces in the mineral, gemstone and jewelry world to be experienced and enjoyed. This will be the first time that the Somewhere In The Rainbow Collection will be available to this extent as an educational exhibition and we are honored to share it with University of Arizona and all who visit."
'A Modern Gem and Jewelry Collection' will be available to view from 1 February through to 15 January 2018, with paid admission to the Flandrau Science Center & Planetarium. ■
If you would like more information about this exhibit, please contact Shelly Sergent. This email address is being protected from spambots. You need JavaScript enabled to view it.
Interested in finding out more about gemmology? Sign-up to one of Gem-A's courses or workshops.
If you would like to subscribe to Gems&Jewellery and The Journal of Gemmology please visit Membership.
All images courtesy of the Somewhere In The Rainbow Facebook page
Guy Lalous ACAM EG explores a detailed characterization of Baltic amber samples treated in experiments by Wang et al.(2014) in The Journal of Gemmology, whilst discussing the criteria for identifying heat-treated amber using standard gemmological instruments, FTIR and Raman spectroscopy.
---
Adonis Pouroulis, Non-Executive Chairman of Petra Diamonds is an expert entrepreneur in the exploration and mining of natural sources from diamonds to base metals across Africa. As a leading independent diamond mining company, Petra is a key supplier of some of the most culturally significant stones, involving the sorting, mining, processing and sale of rough diamonds.
---