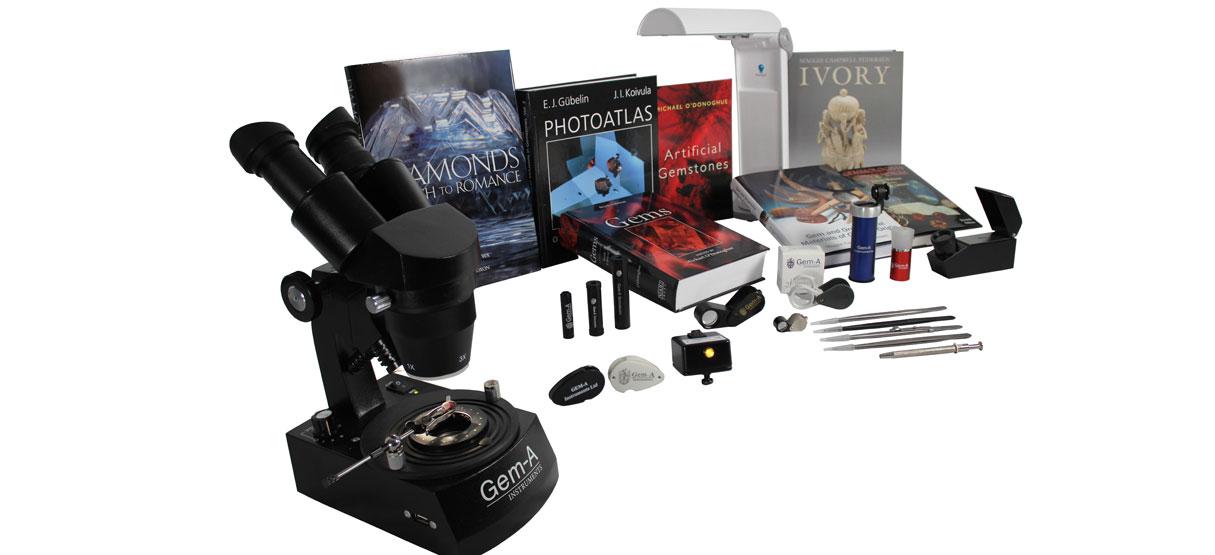 Shop
Gem-A Instruments provides internationally-renowned instruments, made to the exceptional standards demanded by our members, students, valuers and the jewellery trade. Our instruments are tested in our student classrooms to check for practicality and longevity, and we strive to provide the best instruments on the market.
You can buy gemmological instruments and books from our London headquarters. The Gem-A shop is open Monday to Friday between 09:30 to 16:30, but you can also buy instruments via mail order from our latest catalogue. If you have any queries, please email us at instruments@gem-a.com.
**Reach new limits with our 1.81 RI fluid! The GEM-MASTER 1.81 refractive index liquid is now available to buy from Gem-A Instruments. Features include: lower vapour emission, spill minimising bottle, long shelf life and less crystallisation than standard 1.79 RI fluid, even at cooler temperatures. Contact instruments@gem-a.com to place your order for 1.81 RI fluid.
Gem-A Instruments in the News
CONTACT US
If you can't find what you're looking for or you have any further questions, email us at instruments@gem-a.com .