Birthstone Guide: Emeralds for Those Born in May
Emerald - the symbol of rebirth and bringer of good fortune and youth - is the birthstone for those born in May. 
A variety of green beryl, the name emerald is derived from the Greek word smaragdus (green in Greek). The green colour of emerald is caused by traces of chromium, but vanadium may also be present in some stones.
Emeralds can be found in Colombia. Brazil, India, Pakistan, Siberia, South Africa, Zambia and Zimbabwe.
The inclusions contained in almost all natural emeralds are very useful in distinguishing natural emeralds from synthetic emeralds and other green stones. Some inclusions are common for particular localities. 
| Locality | Typical Inclusion and Features |
| --- | --- |
| Colombia | Three-phase inclusions (liquid-filled cavity containing a crystal and a gas bubble) |
| India | Two-phase inclusions (liquid-filled cavity containign a gas bubble) |
| Zimbabwe | Tremolite (usually fibrous or neddle-like crystals) |
| Siberia | Needle-like crystals of actinolite |
| Many Localities | Mica flakes, pyrite and calcite, and also colour zoning |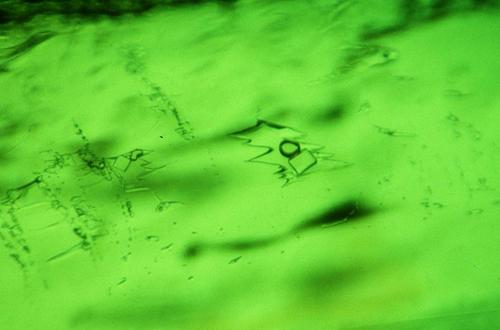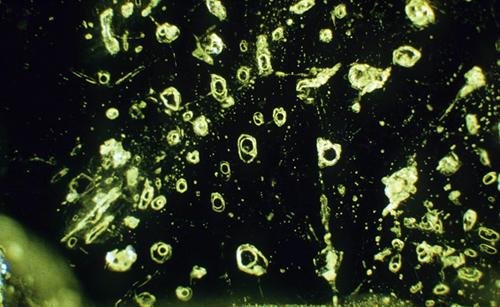 Combining the typical inclusions found with an assessment of refractive index and specific gravity can give an indication of the country of origin. ■
Interested in finding out more about gemmology? Sign-up to one of Gem-A's courses or workshops.
If you would like to subscribe to Gems&Jewellery and The Journal of Gemmology please visit Membership.
Cover image needle-like inclusions in emerald. Image courtesy of Pat Daly. 
In the last 12 months, an exceptional sapphire rush in eastern Madagascar saw thousands of people searching for precious treasure in one of the poorest places on earth. Rosey Perkins GG, an independent gemmologist based in London, shares this report from two visits to the island nation.
---
Coral may not inspire the same emotional outpouring as ivory, but its delicate ecosystem needs to be protected, says Gem-A president Maggie Campbell Pedersen FGA ABIPP.
---