Gem Central with Marcus McCallum FGA
Local gem-dealer Marcus McCallum FGA hosted this December's Gem Central. Specialising in unusual and high quality stones, Marcus has spent forty years in the trade. Angharad Kolator Baldwin reports on the evening…
Marcus is based in Hatton Garden and has seen many changes in the trade in the last few decades. Attendees heard his take on trends in the industry, his personal views on gem testing and the challenges faced by gem dealers. Participants were lucky enough to look at stones from Marcus' personal collection and view the fossils that kick-started his own love of mineralogy when he was just six years old.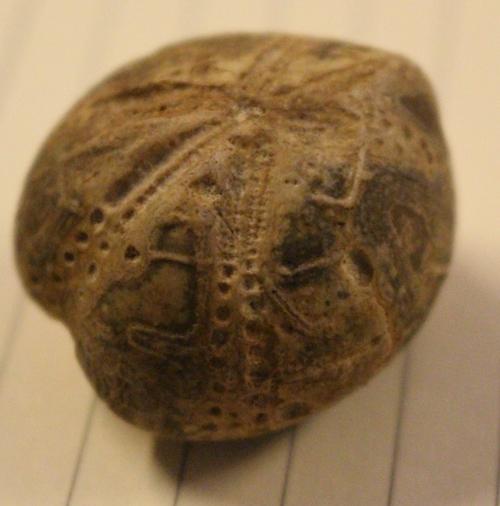 The Bruton room at Gem-A headquarters was packed with people who came to find out more from long standing member and supporter Marcus McCallum FGA. This Gem Central was the last Gem-A event of 2016 and it provided an excellent opportunity for gemmology enthusiasts to gather together, covet beautiful gemstones and enjoy a drink and a mince pie.
So what has changed in the gem industry over the past 40 years? Marcus described how there used to be more small business in the trade, looking for unusual stones. He talked about the branding on stones and the concept of 'best' that is now so heavily sought after. This does not sit well with Marcus who believes it is the beauty of the gem that should be emphasised, whether it is pigeon blood in colour or not, beauty is the most important. 
Historically buyers were not as interested in the origin of stones and the premiums seen today for Burmese rubies and Kashmir sapphires simply did not exist. He also remarked that dealers did not previously distinguish between heat treated and non-heat treated stones, in fact sapphires were routinely treated. The current trend in paying a higher price for non-heat treated stones is a good move in Marcus' opinion. He does believe that you should pay a premium for untreated stones, but raised the question, does the origin truly matter?
Pinpointing the origin of a stone is a great challenge for gemstone dealers. Laboratory testing costs a great deal of money and this is not always paid off by the result. Marcus gave examples where multiple labs do not always return the same result for the same stone. He described how incredibly difficult it is to definitively locate the origin of a stone, partly due to the fact that the same mine can support very different mineralogical characteristics. 
Marcus called himself a romantic, preferring artisanal mining, where the revenue generated through the mine can trickle back down to the local community. He has travelled widely visiting different mines and finding some remarkable stones. He also believes it is down to the trade to look at how stones are marketed, how different localities are perceived by the commercial market and consumer, and to encourage the beauty of a stone to shine brighter than its locality. Gemmologists shouldn't be afraid to rely on their own knowledge he said and challenge a gemstone certificate if necessary. 
Consumers are moving away from diamond engagement rings and Marcus said that colour is coming back. This is the opportunity for jewellers to educate consumers and weave a story around coloured stones. 
Gem Central, which is held once a month at Gem-A headquarters is a fantastic time for gemmology students and gem enthusiasts to have more practical opportunities and socialise with other individuals with the same interests. The events are hosted by a variety of speakers and no two evenings are ever the same. ■
Interested in attending a Gem Central event? For more information about our upcoming Gem Central events visit the Gem Central page or email events@gem-a.com.
Interested in finding out more about gemmology? Sign-up to one of Gem-A's courses or workshops.
Cover image goethite in ametrine, from the personal collection of Marcus McCallum FGA.
---
Did you think this might be emerald? You certainly wouldn't be the first to confuse the vibrant green of dioptase with the more recognisable, jewellery-lover's gemstone. Here, Gem-A assistant gemmology tutor, Dr Juliette Hibou FGA, explains more about the history, properties and origins of dioptase, an unusual collector's gem.
---