The Gems&Jewellery Spring Issue 2017 Has Arrived!
The Gems&Jewellery editorial team are excited to announce the release of Gems&Jewellery Spring 2017 Vol 26 / No. 1.
Spring Issue 2017 
The magazine has been given a fresh look this year and will be published quarterly in spring, summer, autumn and winter.
The issue is packed full of content and has contributions from a wide range of authors: Joanna Angelett, Deborah Craig FGA DGA, Helen Serras-Herman FGA, Alan Bronstein, John Bradshaw GG, Olga González FGA DGA, Rosamond Clayton FGA DGA FIRV MAE, Anthony De Goutière GG, Carmen Garcia-Carballido FGA L. Geology Msc. EurGeol, Christa Van Eerde MA MLitt Cert. GA DGA and Belinda Morris.
Gem-A staff have also added their thoughts to the publication with contributions from: Anne Carroll Marshall BA Hons BA Hons FGA DGA FGAHK AGA, Ayako Naito FGA DGA, Charles Evans FGA DGA, Claire Mitchell FGA DGA RJ DIP, Elaine Ruddie DGA, Eric Fritz FGA, Maggie Campbell Pedersen FGA ABIPP and Samantha Lloyd FGA EG.
For the first time Gems&Jewellery will feature a student project and Gem-A Online Distance Learning (ODL) student Carmen Garcia-Carballido FGA L. Geology MSc Eur Geol shares her 2016 Gemmology Diploma project. 
The issue is richly packed with interesting articles and awe-inspiring images. Featuring articles about mining in Malawi, the story behind the Aurora Pyramid of Hope, and a summary of the recent Gem and Mineral shows in Tucson.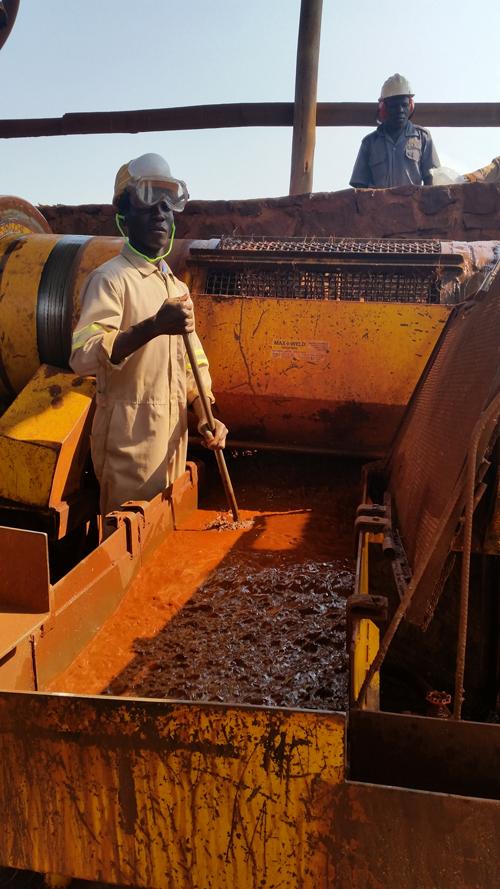 New to Gems&Jewellery is the last impression page. In this issue readers have the chance to view an eye-catching specimen of a golden beryl also known as a heliodor. The image of this beautiful stone can be found in the new edition of Gemstones: Terra Connoisseur by Vladyslav Y. Yavorskyy. If you would like to pre-order a copy of this incredible book retailing at £75 please email instruments@gem-a.com or call 020 7404 3334. The previous books in the series - Terra Spinel and Terra Garnet, flew off the shelves, so do not miss your opportunity to pre-order a copy today.
The Gem-A publication team hope you enjoy reading this issue as much as we have enjoyed putting it together. Gem-A members look out for your copies of Gems&Jewellery, which are on their way to you now. Alternatively you can log in to access your online copy here. ■ 
Interested in finding out more about gemmology? Sign-up to one of Gem-A's courses or workshops.
If you would like to subscribe to Gems&Jewellery and The Journal of Gemmology please visit Membership.
Cover image the strongly pleochroitic dumortierite crystals, mag. 63x. Image by Michael Hügi.