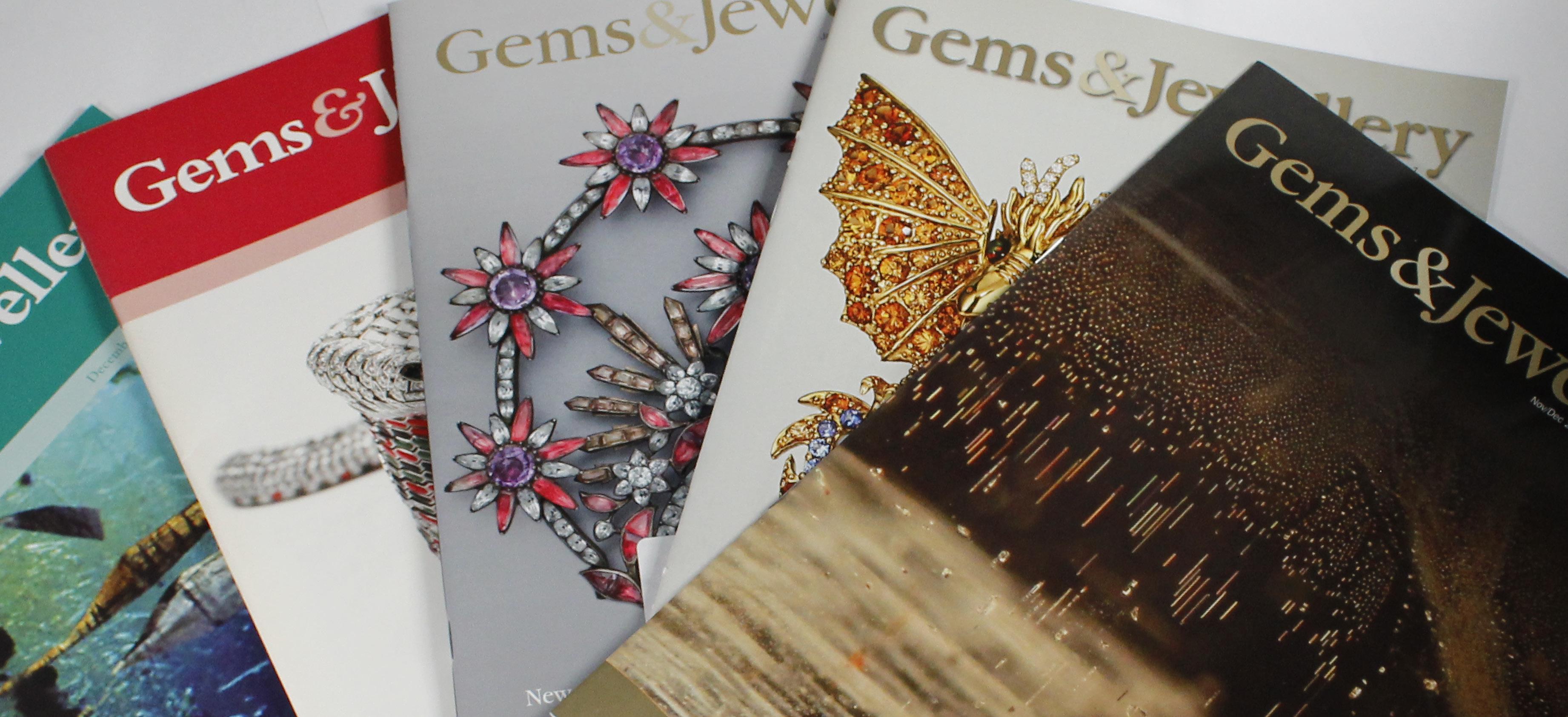 Submissions to Gems&Jewellery
With a readership of over 6,000 gem and jewellery professionals, Gems&Jewellery is a great way to share something you have discovered with the trade. We take submissions from all areas of the gem and jewellery trade – you don't need to have a background in writing. If you have written an article that you would like considered, or are considering writing an article on a specific area of the gem or jewellery trade, please take a moment to read through the rules for submission.
SUBMISSION GUIDELINES
Submitted articles must be concerned with an aspect of gems and/or jewellery and need to be original and have not been published previously. Please note that opinion pieces will not be considered unless they have the prior consent of the Editor.
Please ensure you have read all sections below before submitting an article.
Formatting
Only Microsoft Word documents (.doc or .docx) and Adobe PDFs (.pdf) will be accepted. Submitted articles must include the following information in the article:
The article title
A brief summary of the article
The name of the author and a brief biography
The word count (please note that we will accept articles up to a maximum of 5,000 words)
The captions and photo credits for all photos and images
Images
Articles must be accompanied by at least two photographs or images, for which the copyrights and photo credits must have been obtained prior to submission. Please only submit high-resolution photos that have a minimum of 300 ppi. If you have any stipulations regarding the photo size or placement please ensure this is communicated somewhere in the article. Please send all images as separate JPG or TIFF files.
HOW TO SUBMIT
Please ensure you have read all submission guidelines before submitting an article to Gems&Jewellery. Please email your submission to editor@gem-a.com. If your files are large (over 10 mb) please send the article and images via WeTransfer (www.wetransfer.com) to editor@gem-a.com. Alternatively, you can post a CD containing your article and images to:
Gems&Jewellery Deputy Editor
Gem-A, 21 Ely Place, London, EC1N 6TD
Telephone: +44 (0) 207 404 3334
CONTACT US
If you can't find what you're looking for or you have any further questions, email us at information@gem-a.com .