Publications
We publish two publications, Gems&Jewellery and The Journal of Gemmology, for Gem-A members and students, enabling them to keep informed of all the latest news, research, and events in the trade, as well as providing practical articles, features on gems and minerals and useful learning resources.
GEMS&JEWELLERY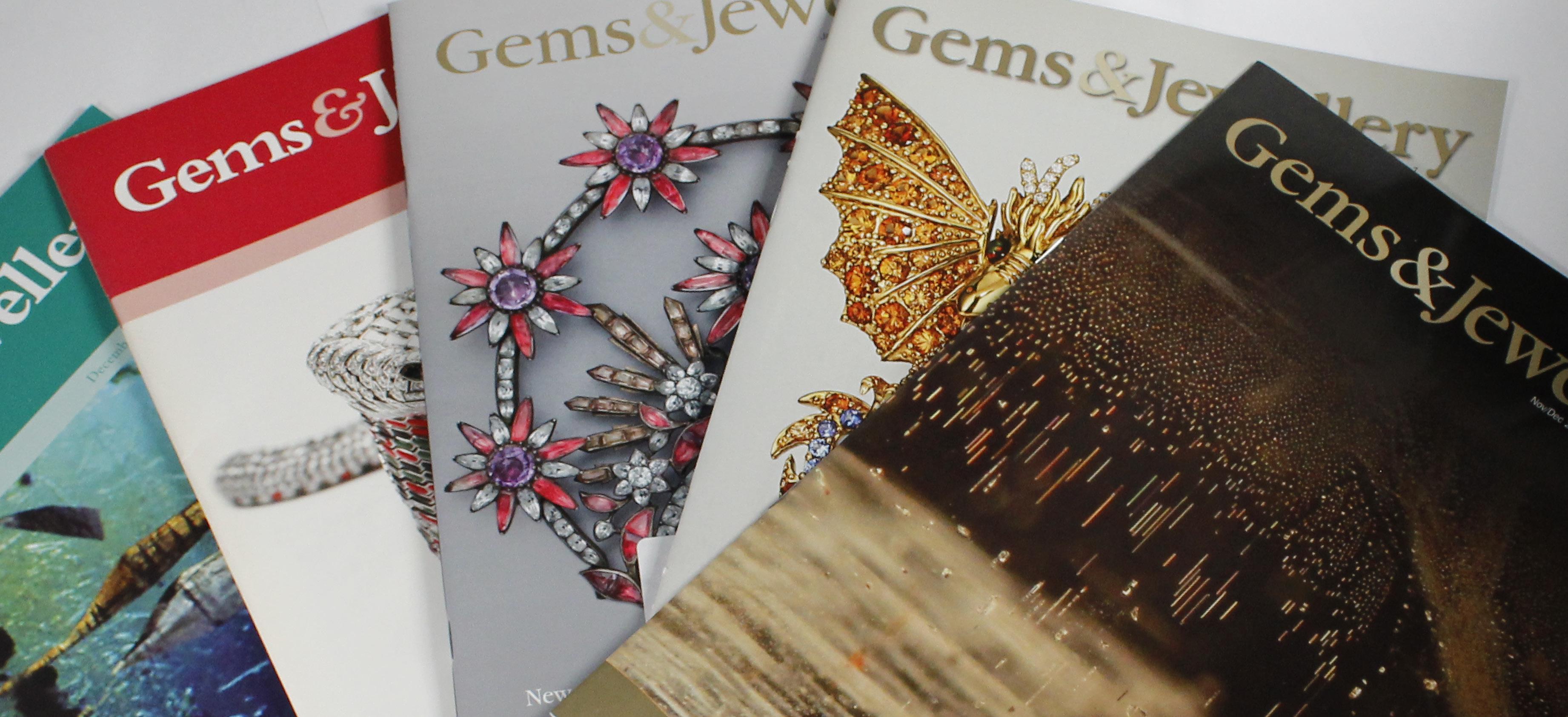 Gems&Jewellery is Gem-A's Membership magazine, bringing together articles and the latest news and views from in and around the trade, ensuring our Members are always up-to-date with the latest news and information.
THE JOURNAL OF GEMMOLOGY
The Journal of Gemmology has been the official journal of Gem-A since 1947. Published quarterly, The Journal is the largest-circulated scholarly journal in gemmology, publishing the latest in current gem research, knowledge and expertise
The Journal is published in collaboration with the Swiss Gemmological Institute (SSEF), with support from the Gem and Jewelry Institute Thailand (GIT) and American Gemological Laboratories (AGL).
CONTACT US
If you can't find what you're looking for or you have any further questions, email us at information@gem-a.com.